Farm shop Esher
Farm Shop Food
Have you always thought about eating locally produced food? Do you already have eat well but want to support your community? Do you need help finding all the food you are after under one roof? Regardless of which of the above apply to your situation, Ripley Nurseries has you covered. We stock all the items you need to support the local community and for you to enjoy fresh nice farm foods. From high-quality fresh meat and fish to sauces and free range eggs we have a wide range of all types of farm shop foods you'll need for your family.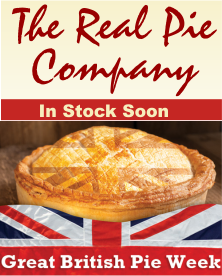 Fresh locally produced food
Our high quality farm shop food and excellent advice from our staff can also help you support local growers and farmers. Our huge variety of foods, friendly staff, and track record prove that Ripley Nurseries is serious about helping you shop in the best farm shop Esher has seen. Visit us today and find out why we are the farm shop Esher resident , small-scale farmers, and other community people turn to for fresh farm shop food.
Fresh Food
If you need advice on any farm shop food issues you may have or need help with any challenges you faces, our knowledgeable and eager staff members can help you with the tips you need. Come visit our garden centre and see why our wide selection, helpful staff, and great product quality made us the one farm shop Esher gardeners and garden fans turn to for great results. Stop settling for less. Visit us today and see for yourself the huge difference a commitment to gardening excellence makes. Benefit from our experience. We are dedicated to helping you achieve gardening success. See for yourself why we are the farm shop Esher our customers prefer.