Cotswold Fayre
Our fine food supplier Cotswold Fayre are dedicated to providing a complete range of top quality food and drinks.
The vast majority of their suppliers are drawn from Great Britain and Ireland, though they recognise that there are some products that just can't be produced here. So, rather than limit our portfolio they also stock the finest products from around the world.
Most of their suppliers are small producers that you won't find in the major supermarkets. Costwold work in close partnership with their suppliers,.which means that we and our customers are also 'close' to the people making the food and drink that we sell. If you have a favorite product that you can't find phone us for stock availability you will be surprised by our range.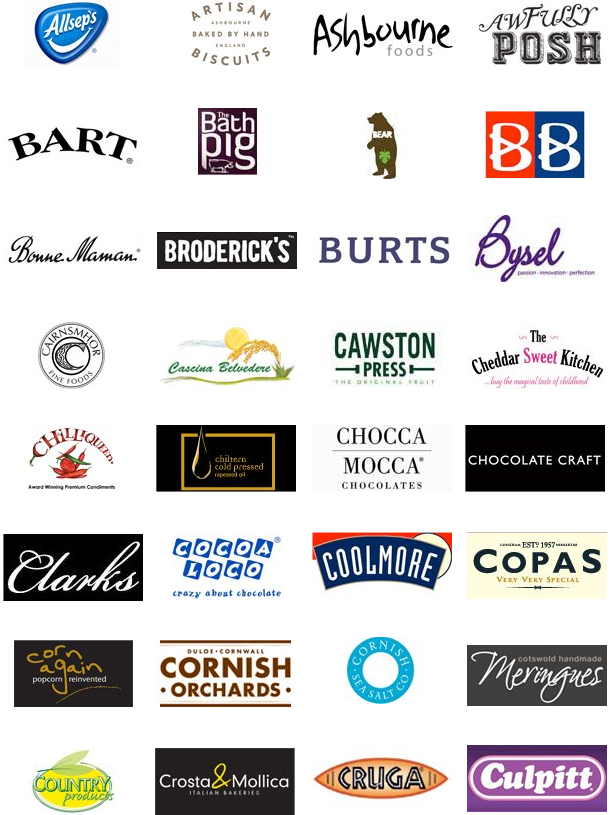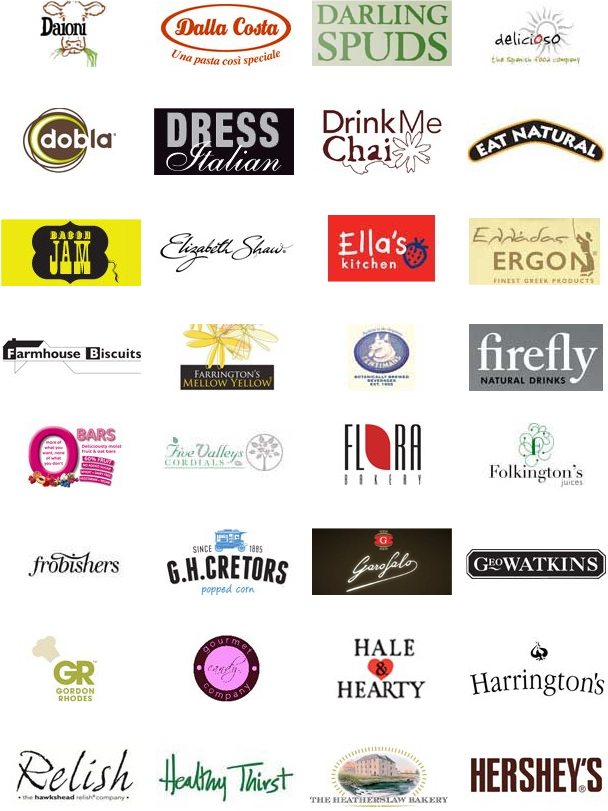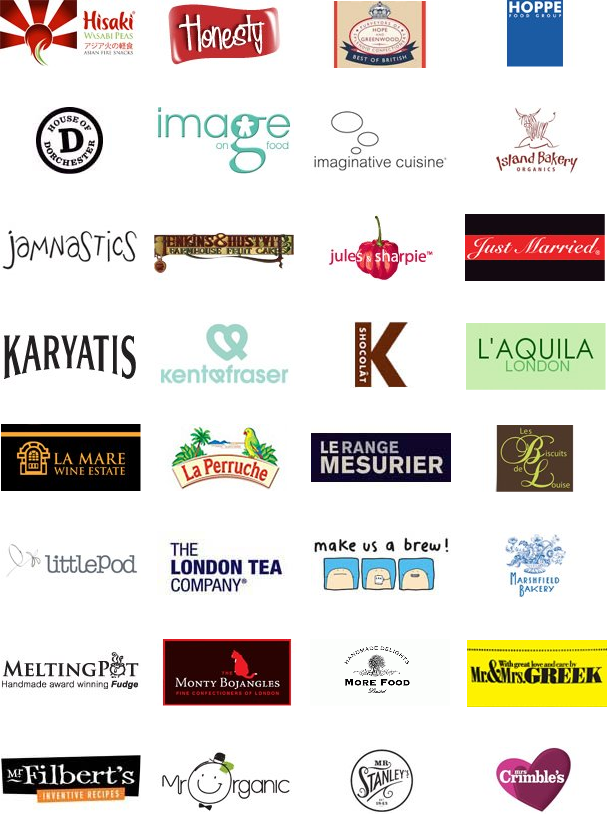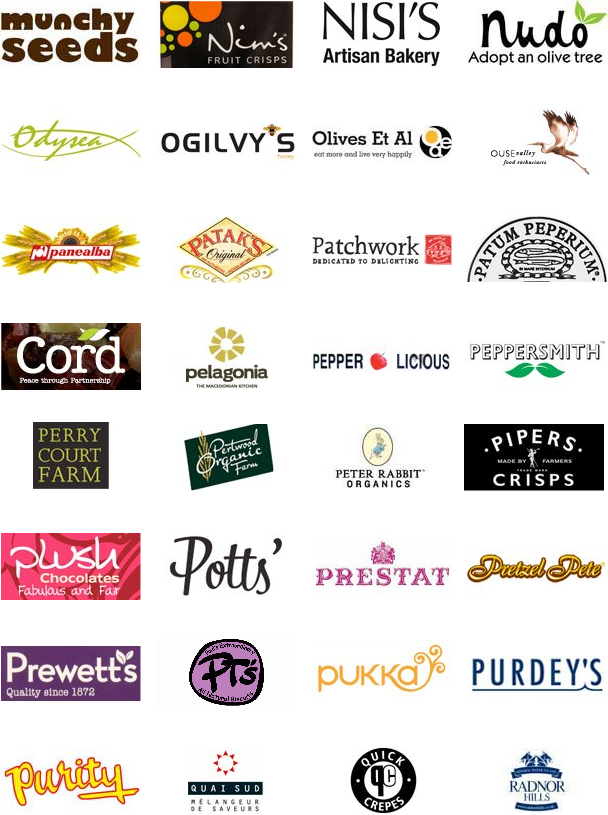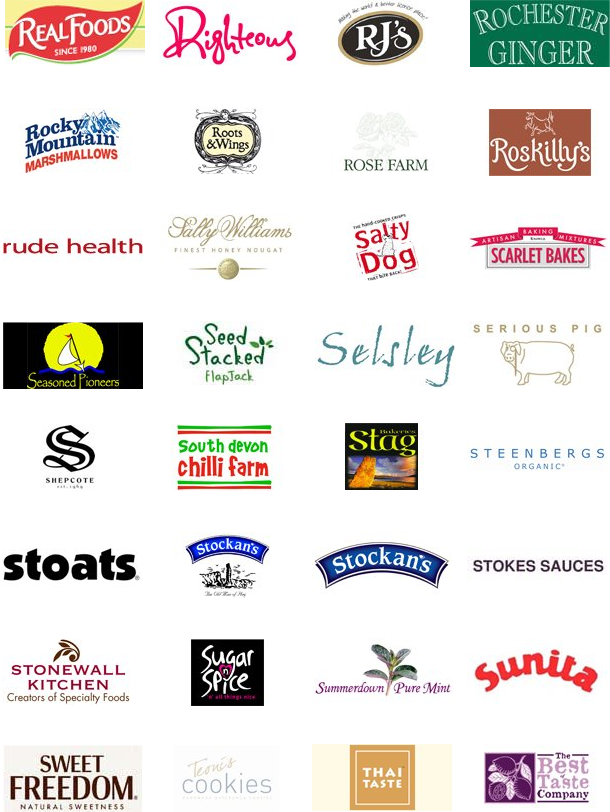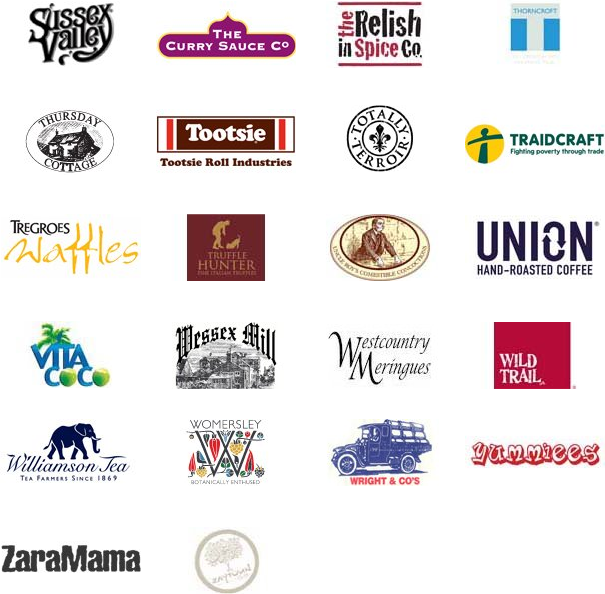 ALB Gold
L'Aquila
Allsep's Yummies
La Mare Wine Estate
Amisa
La Panzanella
Aphrodite Delights
La Perruche
Aromates du Verdon
Larnaudie
Arosis Pulses
Le Mesurier
Artisan Biscuits Ltd
Lemon's Iced Caramels
Ashbourne Food
Les Biscuits de Louise
Awfully Posh Snack Company
Lewis & Cooper
Azais-Polito
Little Pod
Baci
Little Rose Bakery
Bart Delicatessen
Little Sauce Company
Bath Pig
Local Flavour
Bear Snacks
London Tea Company
Beigel Beigel
Make Us A Brew
Bellevue Tea
Marshfield Bakery
Bellot
Munchy Seeds
Belvoir Fruit Farms
Nando's
Besmoke
Nim's Fruit Crisps
Best of Taste Company
Nisi's
Beyond Dark
Nudo
Biona
Odysea Ltd
Biscottea & Biscoffee
Ogilvy's Honey
Biscotto Wafer Sticks
Oh So Scrummy
Bonne Maman
Olives Et Al
Boozeberries
Opies
Border Biscuits
Original Candy Company
Born To Be Yummy
Original Drinks Company
Bottle Green Drinks
Oro Del Desierto
Bourgogne Escargots
Ouse Valley
Boynes Ltd
Pan Ducale
Bramley & Gage
Panealba
Breckland Orchard
Pataks
Brodericks
Patchwork Pate
Burts Chips
Patum Peperium
Bysel Ltd
Paxton & Whitfield
Cafe Dolcetti
Pelagonia
Cairnsmhor
Pepperlicious
Capricorn Soft Liquorice
Peppersmith
Cascina Belvedere
Perry Court Farm
Cassons English Herb Co
Perry's Farmhouse Cider
Cawston Press
Pertwood Organic Cereals
chancham
Peter Rabbit Organics
Cheddar Sweet Kitchen
Pipers Crisps
Cheese & Co
Plush Chocolates
Chilliqueen
Potts Partnership
Chiltern Cold Pressed
Prestat
Chocca Mocca Chocolates
Pretzel Pete
Chocolate Craft
Prewett's
Clarks
PT's Biscuits
Cocoaloco
Pudding Lane
Coles Traditional Foods Ltd
Pukka
Coolmore Foods
Pullins
Copas
Purdeys
Corn Again
Purity Soft Drinks
Cornish Orchards
Qi Tea
Cornish Sea Salt
Quai Sud
Cotswold Fayre
Queenswood Natural Foods
Cotswold Meringues
Quick Crepes
Country Products
R W Garcia
Cranberry
Radnor Hills
Crosta & Mollica
Rahm's
Cruga
Real Food Direct
Culpitt
Real Foods
Curry Sauce Company
Ridgeway Brewing
Daioni
Righteous
Dalla Costa
RJ's Licorice
Delicioso
Roccas Deli
Dobla
Rocky Moutain
Dress Italian
Roots & Wings
Drink Me Chai
Rose Farm
Eager Drinks
Roskilly's Organic Fudge
Eat 17
Rude Health Organic Foods
Eat Natural
Sally Williams Nougat
Elizabeth Shaw
Salty Dog


Ella's Kitchen
Scarlet Bakes
Epicerie De Provence
Scrack Griss
Ergon
Seasoned Pioneers
essfoods
Seed Stacked
Establecimiento San Ignacio SA
Seeds of Change
Farmhouse Biscuits
Selsley Herb & Spice Co
Farrington Oils
Sencha Naturals
Fat Free
Serious Pig Company
Fentimans Ltd
Sharrow
Filberts Fine Foods
Shepcote Marzipan Fruits
Firefly
Shortbread House Of Edinburgh
G H Cretors
Simply Delicious Cake Company
Geo Watkins
SO! GO
GG Unique Fiber
South Devon Chilli Farm
Glennans
Spencerfield Spirit
Go*Do
Stag Bakeries
Gordon Rhodes
Steenbergs
Gorvett & Stone
Stoats
Gourmet Candy Company
Stockans
Gransteads Ginger
Stonewall Kitchen
Green Cuisine Foods
Summerdown Pure Mint
First Quality Foods
Sunita
Five Valleys Cordials
Sunrise
Flora Bakery
Swayfen Herb Farm
Frobishers
Sweet Freedom
Fun Bags
Sweetilicious
Hale & Hearty
Teoni's Cookies
Hanbury Foods Ltd
Thai Taste
Harrington Foods
The Condiment Co.
Hawkshead Relish
The Fine Cookie Co
Heatherslaw Bakery
The Relish in Spice Company
Hersheys
Thorncroft
Highgrove Foods
Thursday Cottage
Hildegard Organics
Tiana
Hisaki Snacks
Tootsie Roll
Homecook
Totally Terroir
Honesty Cakes
Traidcraft
Hope & Greenwood
Trees Can't Dance
Hoppe
Tregroes Waffle Bakery
House of Dorchester
Truffle Hunter
Image on Food
Twinkles
Imaginative Cuisine
Uncle Joe's mint balls
Island Bakery Organic Biscuits
Uncle Roy Comestible Concoctions
Jabri
Union Coffee Company
Jala Juices
Van Lauren
Jamnastics
Vita Coco
Jean Brunet
Wessex Mill Bread Flour
Jenkins & Hustwit
Westcountry Meringues
Jules & Sharpie
Wild Trail
Just Married
Williamson Tea
Kent & Fraser
Womersley
Kshocolat
Wright & Co.
Melting Pot Fudge
Zaramamas
Metro Drinks
Zaytoun
Millions
Minicellar
Monty Bojangles
More Food
Mr & Mrs Greek
Mr Organic
Mr Stanleys
Mrs Crimbles