Sheds Surrey
Garden Sheds
If you love gardening and want to take your hobby to the next level, you need the right tools and supplies. You need the right equipment and gardening items to produce better results with your garden. If you think you have gotten quite far with your current gear, wait until you step up to the next level with better equipment and materials. But if you're going to have the best garden tools - you need the best shed! Turn your garden into your personal horticultural masterpiece. Make your neighbours give your garden a second look and come and vist us for your Sheds Surrey!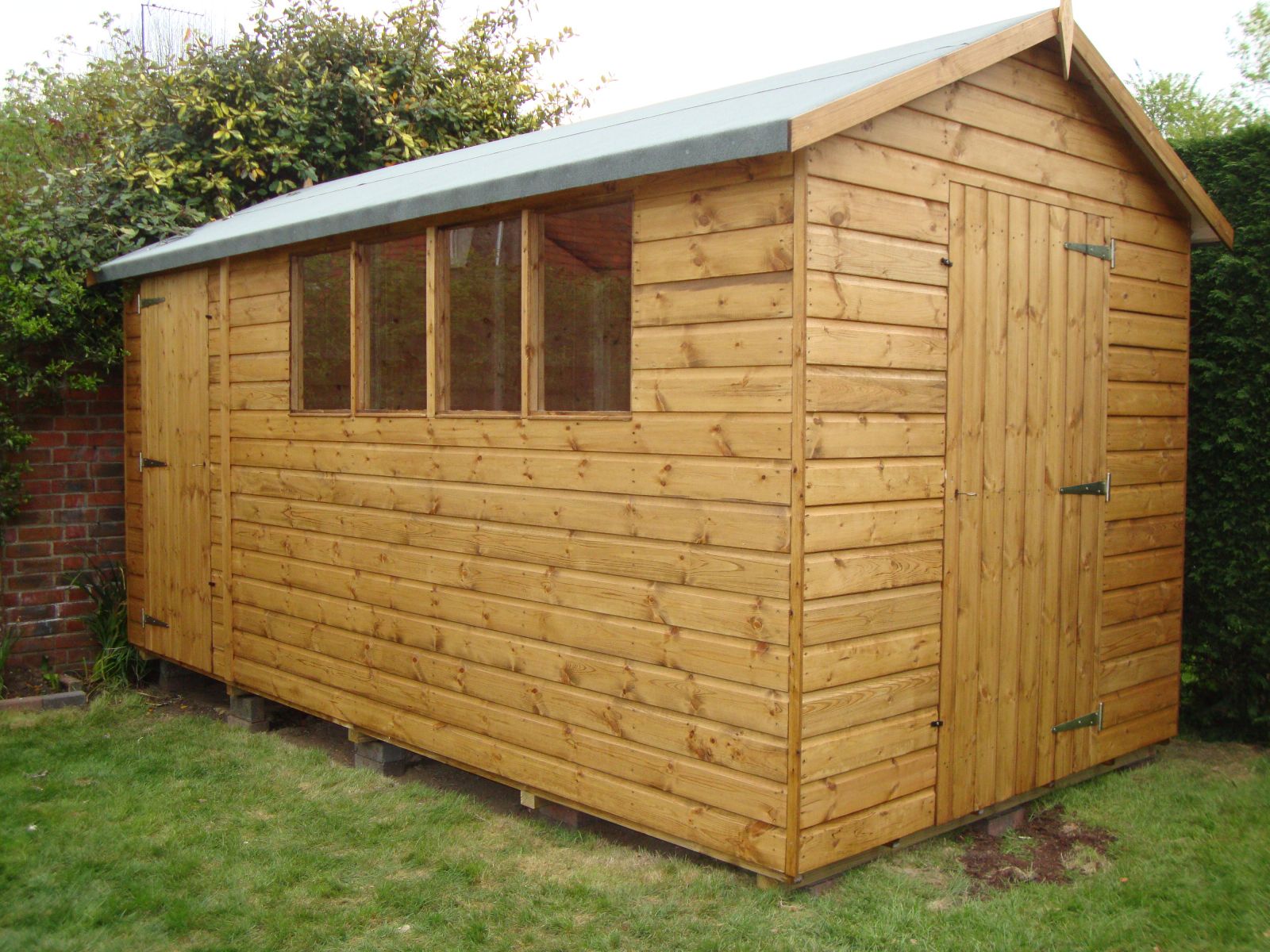 Summer Houses
Get people talking about your little green patch of heaven. It all begins with the decision to step up your garden's look. And it all begins with the right tools and planting materials. Of course, once you have bought these items, you need to make sure they don't rust, corrode, or break down due to exposure. Store them in high quality sheds, Surrey gardeners depend on. At Ripley Nurseries, we have a wide range of sheds Surrey horticulturists and gardeners have been turning to for years. Benefit from their experience from Play houses for your children to Summer and Garden Rooms.

Play Houses
At Ripley Nurseries, we are serious about giving you the wide selection of high-quality gardening tools and top notch planting materials. Use these, along with our staffers' excellent customer service and advice, to turn your garden from drab to fab. Store your gardening gear right by installing sheds Surrey gardeners depend on. Stop taking shots in the dark and get the help you need to finally get the garden you have always dreamed of. It begins with the right decision and the right tools. At Ripley Nurseries, we help you achieve gardening excellence view our sheds here.