Plant of the Week: Autumn/winter pansies
With summer bedding displays coming to an end in a few weeks' time, it's all change – and one of the best replacements for colour and sheer longevity of flowering is the trusty winter pansy.

Most pansies come in a 'series', a group of flowers with similar characteristics, whether it's whiskering on the petals, or pastel colours, or dark centres. Among our favourites are the super-reliable Ultima series which flowers even in the harshest of weather; the Cats series, with quirky whiskered flowers, and Northern Lights in pretty pastels. Fill containers with nothing but pansies, or tuck them among red-stemmed dogwoods or cyclamen for a display of winter cheer.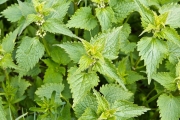 Weeds, so the saying goes, are just plants in the wrong place. The trouble is, there are so many of them. However much you might think dandelions are pretty, or ground elder has elegant leaves, if you stop to admire them too long you (and your plants) will quickly be overrun.
You'll pro…
Read more »
Slugs in containers
Keep slugs off container-grown plants by placing the pots on bricks set in wide saucers of water. Slugs can't swim, so if you keep the saucers topped up it makes an unbridgeable gap the slimy critters can't cross. And that means they'll go elsewhere, leaving your precious plants alone.
A. Luff & Sons Ltd
Welcomes you to Ripley Nurseries - Garden Centre and Farm Shop we are located on the Old Portsmouth Road coaching route between Cobham and Guildford just 2 miles from RHS Wisley in the Village of Ripley. Our Farm Shop is full of fresh produce and local products with a dedicated Florist and Garden Sundries department. We have been serving the local community since 1895 see our history page and among our patrons we served Sir Winston Churchill at Chartwell and Wimbeldon Tennis grounds.