The Garden Centre Re-Opens from 13th May 2020
Please click HERE to visit our New Web Shop for home deliveries

Please observe Social Distancing rules when visiting the Garden Centre & Farm Shop
We are all now settling into our new routines and the Farm Shop's stock is near back to normal and open 7 days.
Again, many thanks to all our customers for their support and tolerance whilst queueing and helping us all to observe the social distancing whilst shopping and a very special thanks to all our staff.

Darren and David Dadswell.
PLEASE NOTE
Purchasing in the Farm Shop, only ONE person per household.
Maximum 4-6 customers in Farm Shop at any one time.
Seating available when queueing for Farm Shop purchases.
We have opened a new web shop for Garden Centre goods only, please be aware we are extremely busy and require 7 days to deliver to your door.
Gloves and hand sanitiser are available for both staff and customers to use.
Tills queues have a clearly marked 6ft gap between the queue and the customer being served.
We're requesting contactless payment where possible.
Till staff are to sanitise their hands, till surface, PDQ terminals and customer baskets between transactions.
A. Luff & Sons Ltd - Farm Shop - Ripley Nurseries
Welcomes you to Ripley Nurseries - Garden Centre and Farm Shop we are located on the Old Portsmouth Road coaching route between Cobham and Guildford just 2 miles from RHS Wisley in the Village of Ripley. Our Farm Shop is full of fresh produce and local products with a dedicated Florist and Garden Sundries department. We have been serving the local community since 1895 see our history page and among our patrons we served Sir Winston Churchill at Chartwell and Wimbeldon Tennis grounds.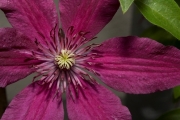 Clematis win a place in the heart of every gardener for their breathtaking flower displays as they scramble becomingly up fences and over trellises. Most varieties are very well-behaved and just need a little tucking in to their supports every so often and an annual prune to keep them performing…
Read more
Green plant food
As you finish your early harvests of broad beans and new potatoes, fill the gaps by broadcast-sowing summer green manures such as phacelia or buckwheat, available in large packets of seed from our garden centre. The lush green top growth is full of nitrogen: shear this off a few weeks before you want the bed again and add it to the compost, then fork the roots into the ground to rot down and feed your next crop.