How to use
Shake well before use.
Although not a requirement, as good practice, we recommend wearing waterproof gloves and gardening footwear.
Cut the white ties to release the hose and wand and connect the hose to the pack as shown. This is a quick couple system which is not reversible, i.e. once in place cannot be removed without force.
Extend wand - Lift sprayer off bottle, push yellow button while pulling lance into spray position.
Pump - Pump handle 25-30 times for up to 10 minutes of spray. After pumping, push handle down, turn clockwise to lock into carry position.
Spray - Adjust spray pattern by turning the nozzle. Aim 50cm from target weed and press white trigger. Spray to lightly wet the leaves avoiding run-off.
Retract wand - After use, push the yellow button and retract the wand to its original position before clipping it on the top of the pack for storage. This will prevent the accidental release of spray solution when in the storage position.
Store - Push pump handle down, turn pump handle and cap anti-clockwise to relieve pressure, then retighten before storage.
Refill - To refill remove the pump mechanism by unscrewing in an anti-clockwise direction.
---
Where to use
Controls most weeds around the garden, e.g. gravel areas, paths, drives, hard surfaces, patios, tarmac, along fences and for edging lawns.
Can be used to clean up weedy ground before planting vegetables, flowers, bushes and trees, and to renovate overgrown areas.
---
How often to apply
Use in March to October when the weeds are actively growing and have adequate leaf area to absorb the spray.
Rain within 6 hours of spraying reduces effectiveness and repeat treatment may be necessary.
Apply in calm conditions to avoid drift onto cultivated plants.
Repeat treatment after a minimum of 14 days where re-growth occurs.
For deep-rooted perennial weeds such as bindweed use a product containing glyphosate, for example Roundup® Total Weedkiller.
Maximum number of treatments: 4 per year.
---
Coverage
This product treats 50m². Apply at no more than 100ml/m².
---
Cautions
Avoid contact by spray and spray drift with cultivated plants and desired vegetation.
To avoid transfer to lawns and other desired vegetation do not walk into treated areas until the product has dried.
Do not re-use empty bottle.
Dangerous to bees. To protect bees and pollinating insects do not apply to plants when in flower. Do not use where bees are actively foraging. Do not apply when flowering weeds are present.
Do not use on lawns or other plants you want to keep.
TO AVOID RISKS TO HUMAN HEALTH AND THE ENVIRONMENT, COMPLY WITH THE INSTRUCTIONS FOR USE.
Read label before use.
KEEP OUT OF REACH OF CHILDREN AND PETS.
KEEP PRODUCT IN ORIGINAL CONTAINER, tightly closed in a safe place. DO NOT RE-USE CONTAINER FOR ANY OTHER PURPOSE.
Dispose of contents/container to a household waste recycling centre as hazardous waste except for empty containers which can be disposed of by recycling. Contact your local council for details.
If medical advice is needed, have product container or label at hand.
Do not eat, drink or smoke when using this product.
Do not contaminate water with the product or its container. DO NOT EMPTY INTO DRAINS, SINKS OR OTHER WATER POINTS.
Contains 60g/l acetic acid in a ready to use solution.
---
* THIS CLAIM IS PROVIDED TO HELP DISTINGUISH FROM OTHER FORMULAS THAT MAY CONTAIN GLYPHOSATE.
Use weed killer products safely. Always read the label and product information before use.
EAN code

50176760017435

Brand
​
Charge per delivery £10.00 - minimal order above £25.00
We currently only deliver to the following Post Code Areas:
| | | | | |
| --- | --- | --- | --- | --- |
| GU1 | GU4 | GU21 | GU22 | GU23 |
| KT11 | KT13 | KT14 | KT24 | |
| SW17 | SW18 | SW19 | SW20 | |
All deliveries are scheduled Monday to Friday within 3 Days of ordering.
For other delivery enquires please contact before placing any order 01483 225090
If you are looking for more information about this product, please visit our garden centre in Ripley where our friendly and knowledgeable staff is ready to help you. Please visit our contact page to see our opening hours.
Our address:
Ripley Nurseries
Portsmouth Rd, Ripley
Surrey GU23 6EY
Our staff are ready to help and happy to answer all your questions to help you to make the right choice, so pop in-store now. We look forward to seeing you soon.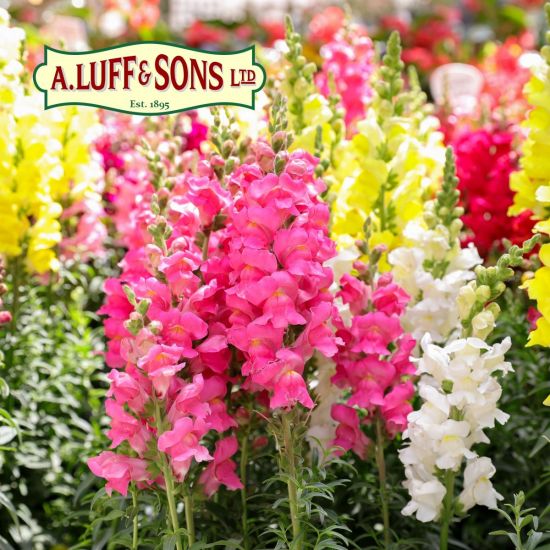 Other products customers couldn't resist:
Are you looking for the product "Roundup® Speed Ultra Pump 'n Go"? We offer this product in our garden centre in Ripley, Woking, Surrey. You can order the product "Roundup® Speed Ultra Pump 'n Go" online or you can visit our garden centre in Ripley, Woking, Surrey for more information about the product "Roundup® Speed Ultra Pump 'n Go". We look forward to seeing you soon!