How to use
The Scott EasyGreen Rotary Spreader throws the granules evenly in front of the moving spreader covering a broad strip approximately 3 metres (10 feet) wide, so you can quickly treat large lawns, paddocks, orchards evenly and accurately.
Simply adjust the setting according to the product you are using (see our spreader settings table) and away you go. There's an on/off grip handle so starting and stopping the application of the granules is easy and accurate when you get to the end of a strip.
Because the outer edges of each broad strip receive slightly less granules than the core centre, you should overlap the strips by approximately 30cm (1ft). This will ensure even greening to the whole area.
---
Where to use
Large areas - such as large lawns, paddocks, and orchards.
Always read the label and product information before use.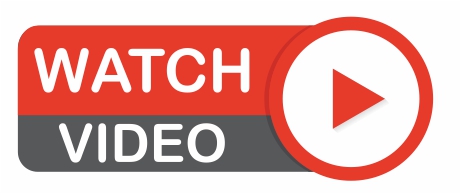 To ensure perfect results on your lawn, it is essential that granular lawn care products are applied evenly and accurately over the whole lawn. If not, there is the chance of under-application and, even worse, over-application, which can lead to burning and damage to the grass.
Rotary lawn spreaders
A rotary lawn spreader will have a bucket-like hopper sitting higher off the ground than a drop spreader, the product is dropped out of the base of the hopper and it then lands in a spinning distribution disc which then flings the product out to cover a wider area. This is great for the larger lawns as it can cover several metres of lawn width in a single row, the application is not as accurate as a drop lawn spreader, but you will get the job done quicker!
As with the drop spreader the rotary lawn spreader is also regulated by variable settings and the pace you walk at, basically, the faster you walk, the faster the disc will spin, therefore the further the product will be spread. So in order to get the right application rate, you should walk at the correct speed - in most cases, it is about 1 meter a second, an average walking pace.
EAN code

5010272070934

Brand
​
Charge per delivery £10.00
We currently only deliver to the following Post Code Areas:-
| | | | | |
| --- | --- | --- | --- | --- |
| GU1 | GU4 | GU21 | GU22 | GU23 |
| KT11 | KT13 | KT14 | KT24 | |
| SW17 | SW18 | SW19 | SW20 | |
All deliveries are scheduled Monday to Friday within 3 Days of ordering.
For other delivery enquires please contact before placing any order 01483 225090
Are you looking for the product "Scotts® EasyGreen™ Rotary Spreader"? We offer this product in our garden centre in Ripley, Woking, Surrey. You can order the product "Scotts® EasyGreen™ Rotary Spreader" online or you can visit our garden centre in Ripley, Woking, Surrey for more information about the product "Scotts® EasyGreen™ Rotary Spreader". We look forward to seeing you soon!