Bangers Galore - Sausages
Banger Galore Specialist

Sausage Supremo David Bell has continued to receive
nationwide acclaim in competitions for his best British Banger.
David, who has over twenty five years experience in hand-making quality championship winners, continues his success trading as Bangers Galore - the specialist sausage maker. The sausages are hand-made using fresh British pork blended with special seasonings in natural casings.
The ingredients are weighed down to an eighth of an ounce to ensure consistency and quality.The sheer variety of sausages available for purchase is staggering and David continuously strives to develop new recipes, in consultation with his many customers.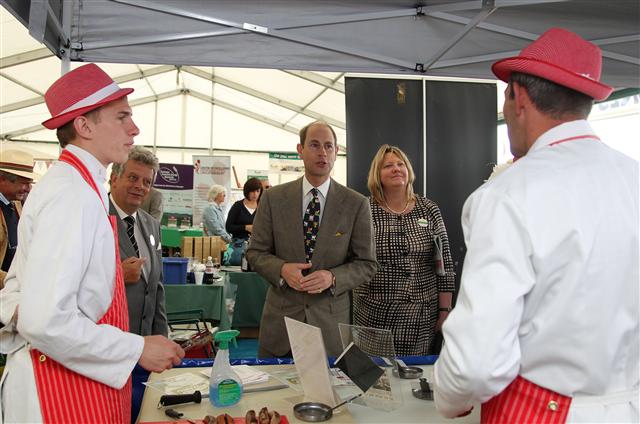 Traditional Pork
A champion sausage - prime quality lean pork, with special seasonings .

£3.59
Cumberland
A classic - combination of pork and black pepper.

£3.59
Lincolnshire
A traditional quality pork sausage enhanced with cayenne pepper.

£3.59
Pork, Sage and Red Onion
A wonderful flavoured sausage, perfect accompaniment to a roast dinner!

£3.59
Pork and Leek
Award winning - A traditional Welsh pork sausage with the tantalising taste of leek.

£3.59
Pork and Apple
Time-honoured combination - pork with the sweet undertone of apple.

£3.59
Chorizo Style
All the Spanish flavours wrapped up in a sausage.

£3.59
Pork and Mustard
Deliciously different - fine pork enriched by whole grain mustard.

£3.59
Pork and Garlic
Another champion - packed with mouth-watering continental flavour.

£3.59
Pork and Chilli
Spiced - to sharpen your taste buds.

£3.59
Pork, Sun Dried Tomato and Basil
A taste of the sun - these two flavours have a great affinity.

£3.59
Gluten Free
Lincolnshire flavoured

£3.59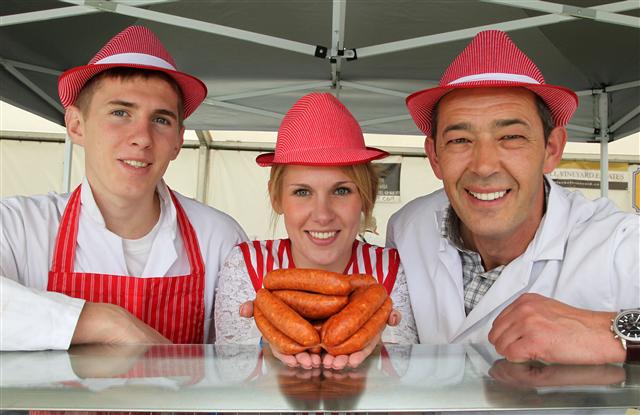 Our sausages are made using the freshest and finest ingredients and should be consumed within a few days of purchase, or they may readily be frozen for future use. There is no need to prick our sausages as we use natural skins. For best results pan fry long & slow, grill or bake. Blanch our sausages for 10mins in boiling water before putting them on the barbeque "IT REALLY MAKES A DIFFERENCE".